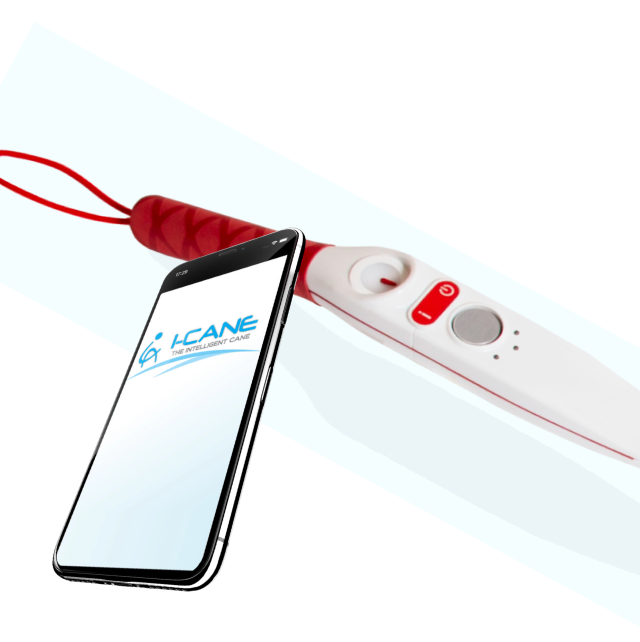 LATEST NEWS
BEAM OBSTACLE DETECTION ADJUSTABLE
The new Mobilo 2.2 will be available from June 1, 2021.
From version 2.2, the length of the detection beam for the obstacle detection can be set on the app. The mobility instructor can make this setting.

NEWS
I-CANE GO APP FROM NOW ALSO IN FRENCH
In addition to the languages Dutch, German, English, Hungarian, Danish and Arabic already included in the I-Cane Go App, the App is now also available in French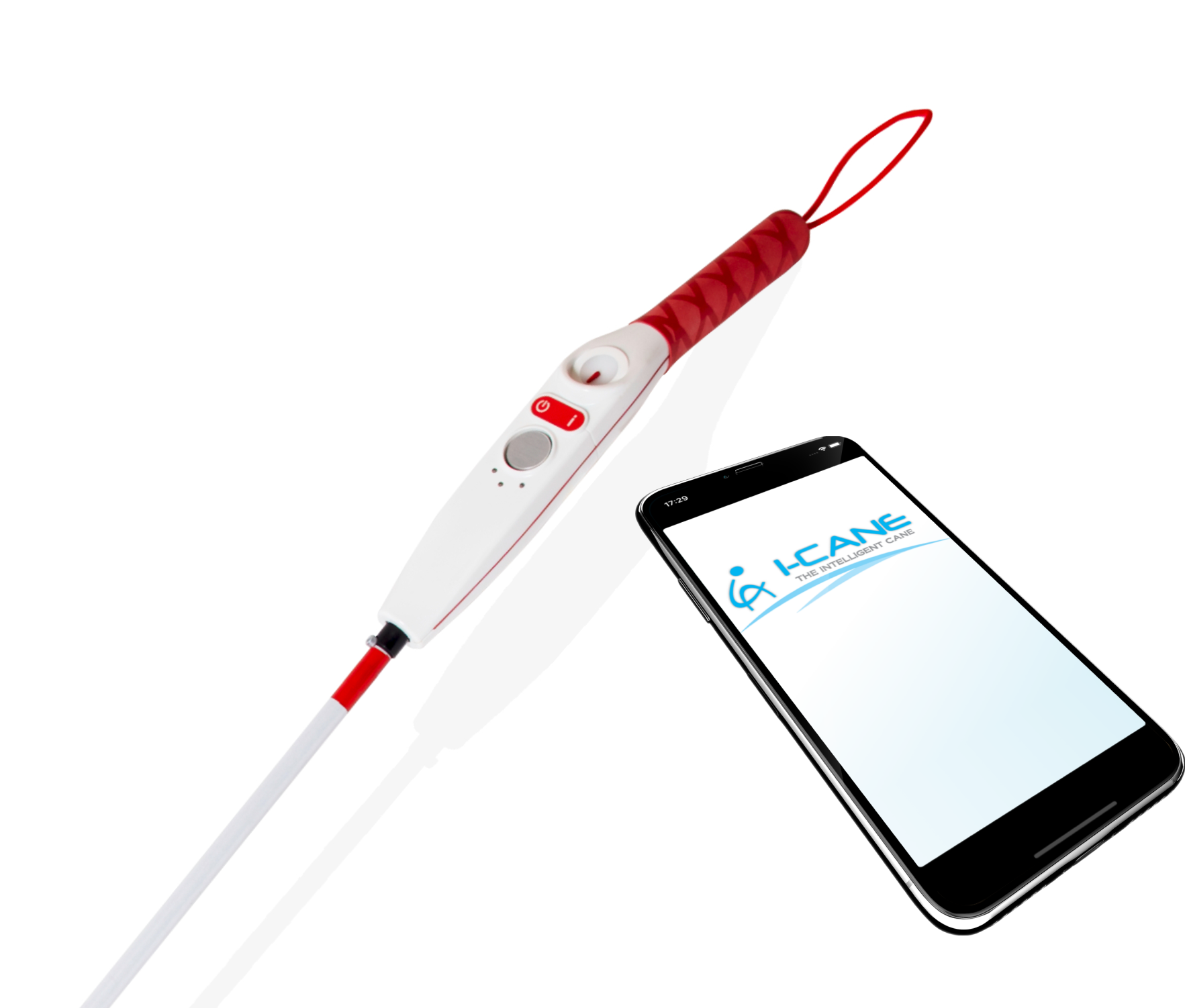 NEWS
I-CANE GO APP NOW ALSO IN ARABIC
After the presence of I-Cane at the SIGHT MIDDLE EAST in February 2020 and the great interest in the I-Cane Mobilo in the Arab countries, in addition to the languages already in use, Dutch, German, English, Danish and Hungarian, the I- Cane Go App is now also available in Arabic.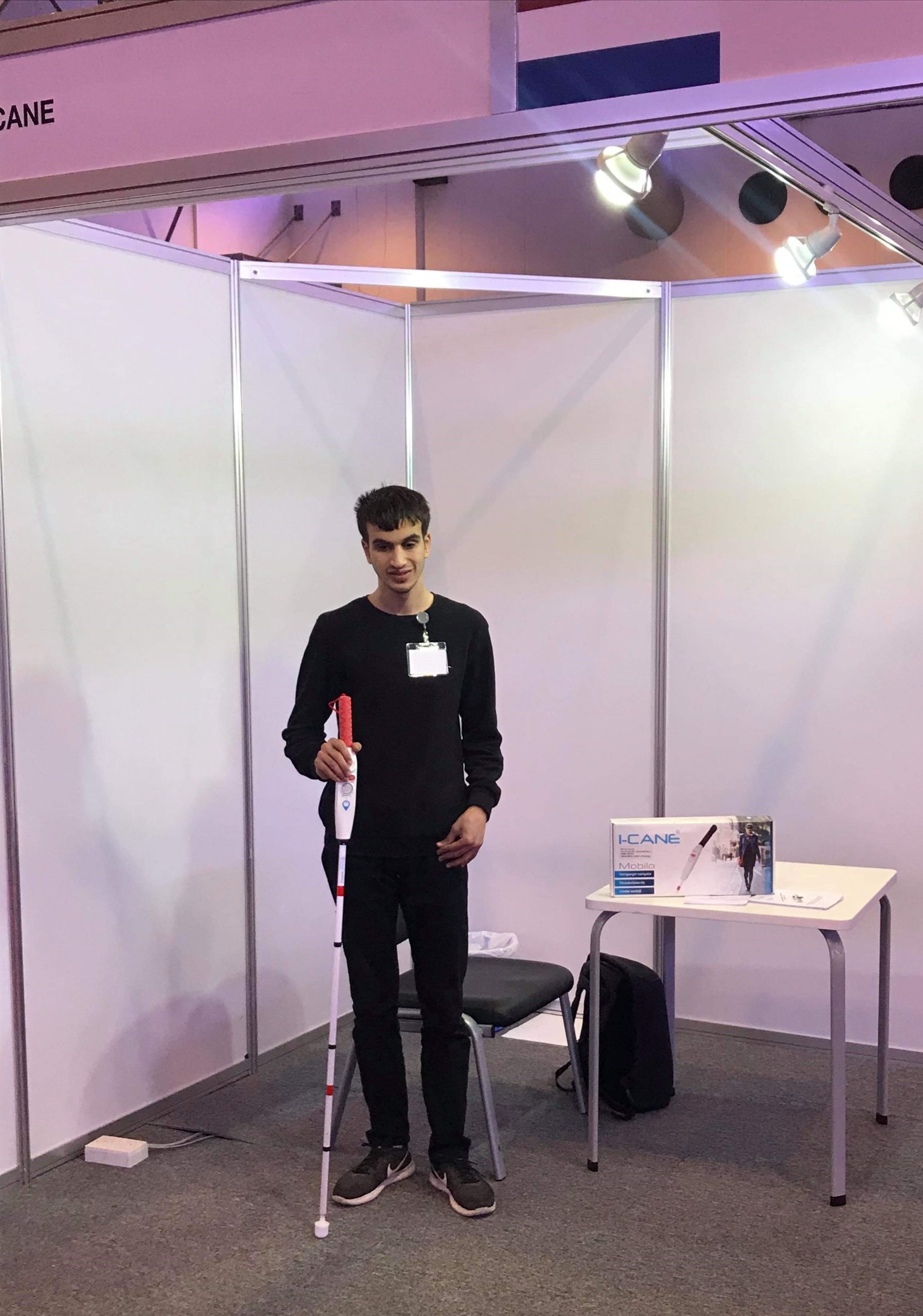 NEWS
I-Cane at SIGHT ME 2020 in Dubai
From 11 to 13 February 2020, I-Cane was present at the SIGHT MIDDLE EAST 2020 in Dubai.
Hasan Tayem, who lives in Amman (Jordan), represented us during this congress with visitors from all over the world.
Hasan (23 years old) has a degree in English and Italian and works as an on-call worker. He is also a runner and, together with a buddy, he has already participated in various marathons in the Middle East.
Hasan has had a Mobilo 2.1 available since November 2019.
He is a very enthusiastic user and he offered the I-Cane team to represent us in Dubai. His performance received extensive interest and was at the basis of an expansion of the countries where enthusiastic blind and visually impaired people use the I-Cane Mobilo.
Look for an impression on https://youtu.be/ZcFi8R9FEMw and https://youtu.be/4SzJu-1bv4g (starts at 4:15 PM)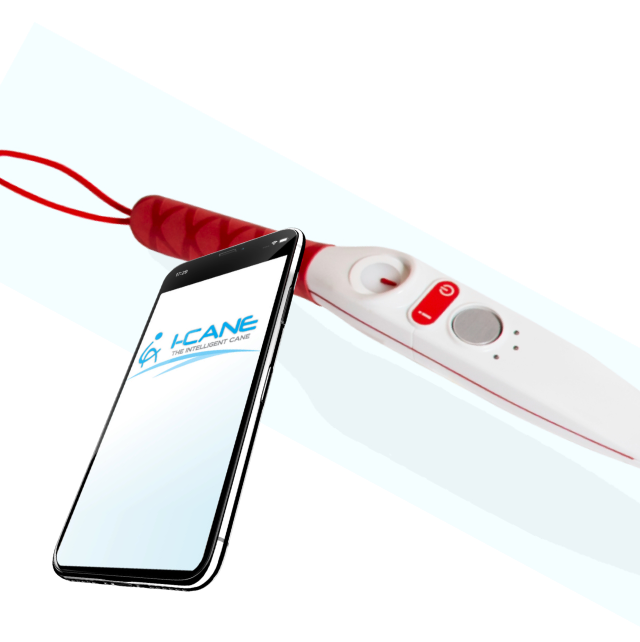 NEWS
I-CANE GO APP
Herewith instructions for a properly working app after the last IOS updates:
1) In the new IOS you must explicitly indicate on your IPhone that the Bluetooth is activated and exchanges information.
2) If agreed, this applies to all Bluetooth devices the IPhone communicates, including the Mobilo.
3) Switch on Mobilo, go to settings, go to "link Mobilo".
4) Although the IPhone recognizes your Mobilo, you must make an actual pairing. (You know: IPhone says  text:"please wait, search for Mobilo …";"Mobilo found …";then Mobilo ID code appears in box on the screen; THIS MUST BE CONFIRMED BY PRESSING "ON"; when this is done, a moment later the signal "Mobilo is ready for use" appears, after that, navigation works.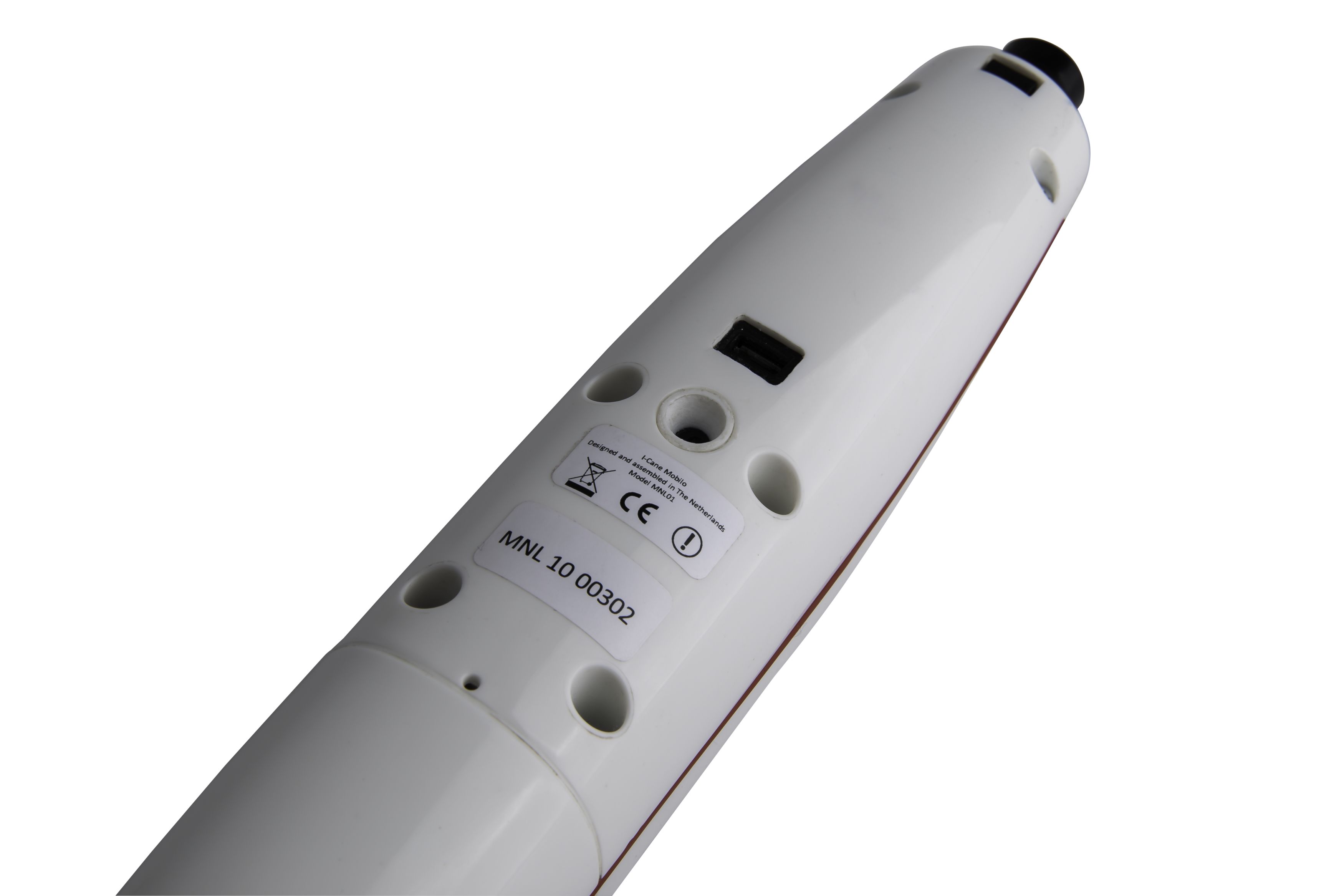 NEWS
UPGRADE
From now it is possible to upgrade your Mobilo 1.0 to a Mobilo 2.1, including all features as folding cane, less weight, built in active antenna, led indicators and more. Please contact us for more information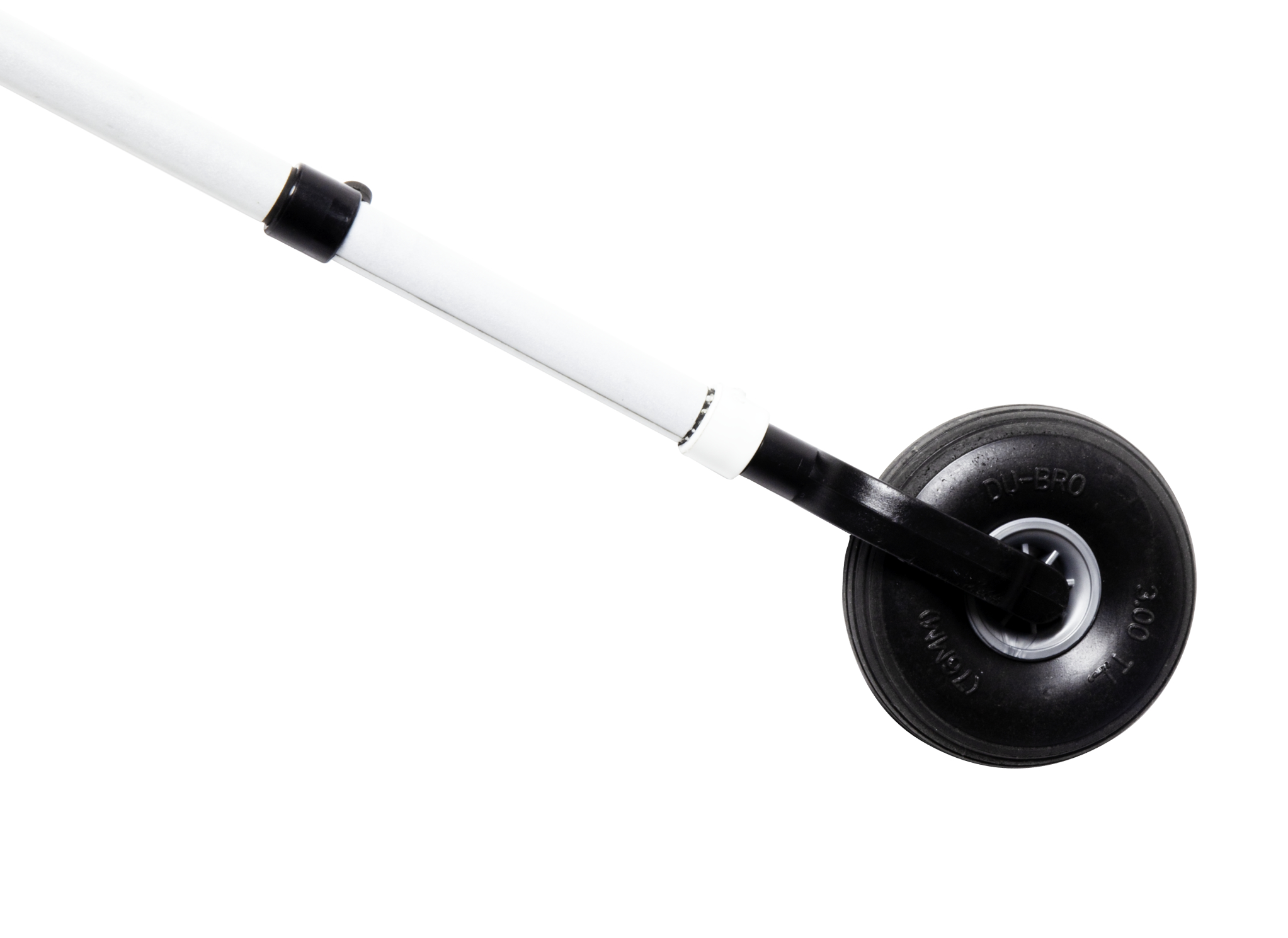 NEWS
MORE TIPS AVAILABLE
Instead of the "Comfy Wheel", the user can also choose a Jumbo roller ball, or a roller tip, or a "Comfy wheel" with a hard tread. Your choice can be indicated on the order form.